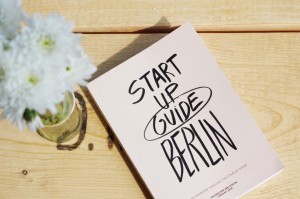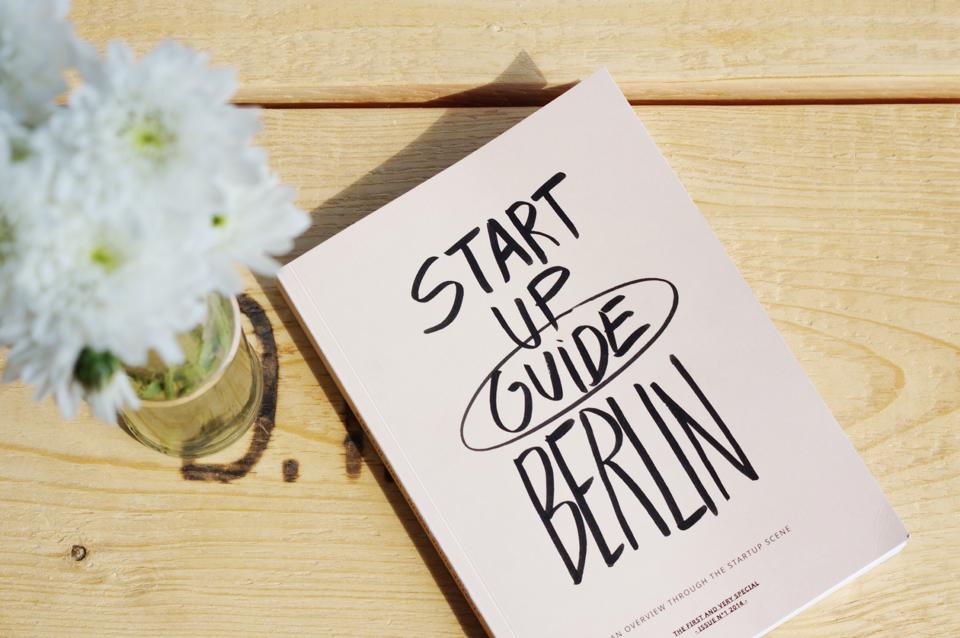 In August Sissel Hansen created The Berlin Startup Guide, an ebook and web platform for getting started in Berlin. The Berlin Startup Guide is filled with advices, how to do's, case studies, tips and a fresh/real perspective of how to start-up in Berlin. The book includes portraits of start-ups, stories of founders, experts, project managers, creators all both national & international people who have started a business in the city. They interviewed over 50 people, including myself, focusing on understanding their personal journey to Berlin. Below is my chapter on networking in the Berlin Startup Scene. You can buy the entire book for $6.99 through iTunes or in twenty retail stores in Berlin.
Five Tips to Get the Most Out of Networking in the Berlin Startup Scene
I've received dozens of emails, through my blog, from people who are interested in moving to Berlin and want advice. Most of them want to find jobs before they move here, or plan to come network for a week. This biggest piece I have to offer is to just show up. Unless you are an absolutely amazing developer, most startups here won't have the budget to fly you out for an interview. You need to be on the ground and it will take more than a week. Is it risky? A bit.
I showed up in Berlin in March 2013 with a backpack and a general idea of what I wanted to do. Within three months I had three Berlin startups paying me to handle their marketing and communications and was working with the best accelerator in Europe, Startupbootcamp. How did this happen? Networking. Was it easy? No. Even if you are the most outgoing former cheerleader in the world, networking in Germany can be painful. Not known for being the most open of cultures, networking in Germany requires you to take charge, and not get your ego hurt it your efforts aren't reciprocated. I can't tell you how many times I've been blatantly ignored.
When it comes to networking, just show up, to events, and to the speakers room at conferences, to VIP areas. Doors won't open for you, you need to kick them down, but the more informed and strategic you are about networking, the more results you will see.
Network More Than You Want To
Go to every. single. event. Trust me, this will get old fast, and incredibly boring, but if you do this for a month, you will meet 60% of the people in the scene. The other 40% are harder to meet – 20% are running successful startups and you will only see them at events like TechCrunch Disrupt or Tech Open Air – and the other 20% are VC's and angels that you will meet through accelerators, or mutual friends further down the road. So just how do you get started? Here are my top six tips to making the most out of networking in the Berlin startup scene.
Create a Comprehensive Calendar Focused on Your Target Market
In Berlin there are dozens of events going on each week, if not each day. There are huge and expensive tech conference, intimate meetups, and exclusive founder-only mixers. So what to attend? For a curated list of events, by the Berlin Startup Guide. And, for a list of all the best tech conferences in Europe, Mike Butcher from TechCrunch just released this comprehensive guide.
I know it is a lot, and most of you reading this are busy building a startup! The key is to select quality over quantity. Make a list of your goals. Do you need to network to raise funding? If so, only go where the business angels and VC's go, like hy! Berlin or the Noah conferences. Do you want to build relationships with tech journalists? Hang out near the press room at major conferences like TechCrunch Disrupt Berlin. Maybe you want to meet other founders who could use your service? Attend the exclusive Spätschicht events or conferences with a big draw like Tech Open Air. Figure out your networking goals before you plan your calendar in order to save both time and money.
Create a Must-Meet List Prior to Each Event
Do your research! For most events you will have access to who is attending whether it is from a Facebook group, an Eventbrite page, or one of the popular conference apps like Bizzabo. Comb through that list and figure out the top ten people you want to talk to you and why. Research those people and their companies. If you can walk into a busy conference and single out an investor and congratulate him or her on their latest achievement, they will be more likely to remember who you are.
Target that List on Social Media
Once you have your top ten must-meet list, your work should start prior to the event. Follow those people on Twitter. Retweet interesting posts and be helpful. Lots of out of towners will inquire about where to go or what to eat in Berlin; respond to them. This way they will most likely already have some idea of who you are before you approach them. It is also totally appropriate to reach out via social media and say something along the lines of, "I see you are also attending XX conference. I'd love to talk to you about XY. Can we grab a coffee together during the first break?" Utilize social media to warm up your leads.
Don't Leave Until You Meet Your Goal
Networking can be challenging even for the most out-going, but you need to make sure you are getting ROI for each event that you attend. Make the goal to not leave the event until you talk to every single person on your list. This doesn't mean launching into a funding or sales pitch; in fact, save that for later. It just means that you made a personal one-on-one connection with every person you intended to meet, that way when you follow up they will remember you, hopefully fondly.
Follow Up
Follow each person you had a conversation with on Twitter and tweet how lovely it was to meet them, or if they were a speaker, how amazing their speech was. Connect with them on LinkedIn and send them a follow up email, this time with your ask, or just a note about how you would like to meet again.
Networking, especially in the overly saturated conference scene can be challenging, but if you go in with clear goals and the idea that you are warming up leads, rather than doing a cold sale, your event ROI will go through the roof.
Use Technology To Your Advantage
Maybe you are moving to Berlin and aren't exactly sure what you want out of the city or who you should meet. Weave pairs you with other professionals based on your location. You see their photo and LinkedIn profile, and just like with Tinder, just swipe left to pass, or right to initiate a chat or express interest in meeting up. This can be a great way to meet people at companies you might be interested in applying to, or just to bounce ideas off of other people in your field. Also, depending on your relationship status, Tinder is a great way to meet like minded Berliners. 70% of my Tinder matches are in the startup scene, including founders, investors, and mentors. While my goal of online dating was not networking it oddly ended up that way.
Other Tips for Starting Up in Berlin
Moving to Berlin and thinking about founding a company? There are dozens of accelerators, and some offer EIR programs. You get to work with talented people and meet mentors and investors. My time as an EIR at Startupbootcamp was the best professional experience I've had.
Most Berlin events use a Facebook group, an Eventbrite page, or one of the popular conference apps like Bizzabo. I love using Bizzabo to comb through that list and figure out the top ten people I want to talk to you and why,enabling me to connect with them prior to the event. Research those people and their companies. If you can walk into a busy conference and single out an investor and congratulate him or her on their latest achievement, they will be more likely to remember who you are.