Berlin is unstoppable.
Earlier this year, I reported that Berlin startups raised $1.1B in 2014. Of course, the actual amount is likely much higher as Germans aren't particularly forthcoming about their numbers. Well, loyal readers, I've crunched the numbers and am pleased to report that in 2015 Q1 alone, Berlin startups reported raising over $800M, a stellar start to 2015. With several large deals only three weeks into Q2 (EyeEm $18M, Fintech companies Smava $16M and Number26 $10M, and MyLorry $10.7M), I'd predict that Berlin beats last year's $1.1B raised by the end of this quarter.
A note about the data: I relied heavily on Mattermark, CB Insights, and Crunchbase, and cross-referenced their reports with local news sources including Venture Village, Gruenderszene, and the amazing newsletter TechBerlin. If you notice anything I've missed, shoot me an email at kalie@kaliemoore.com. All of the charts were prepared by my friends at datapine.
Now, let's dive in.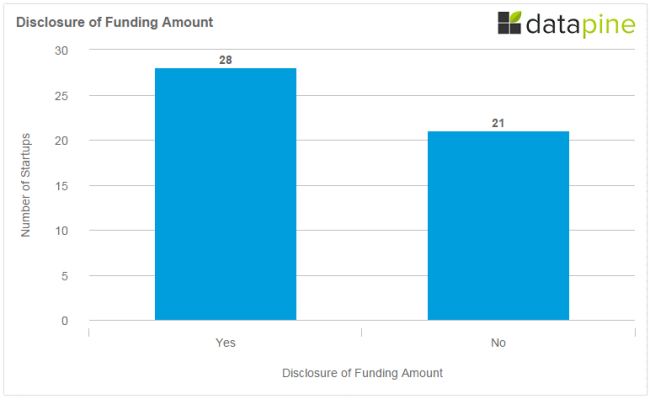 The first quarter of 2015 saw nearly double the number of investments of Q1 2014. Last year, 27 Berlin based startups reported raising rounds, compared to 49 this year. More companies also disclosed their funding amounts (28).
As expected in Berlin, Ecommerce is the big winner among the different industry types. Last year, however, Ecommerce and Software funding were nearly tied. Of the companies that raised funds in Q1 2015, twenty were Ecommerce companies (including 9 or the top ten biggest rounds), ten were Software, Edtech accounted for five, Adtech and Fintech three each, Medtech and Mobile two each, and one each for Gaming, Green, Security, and one that I marked Other (PopUp Berlin – I love the concept!)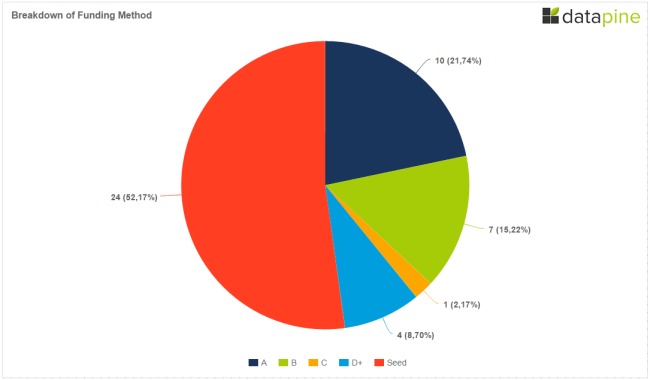 24 companies received seed funding, 10 received Series A, and 7 received Series B. There was one company that received Series C, one more for Series D, three for Series E and above, and three that I listed as Unknown based upon conflicting or incomplete information.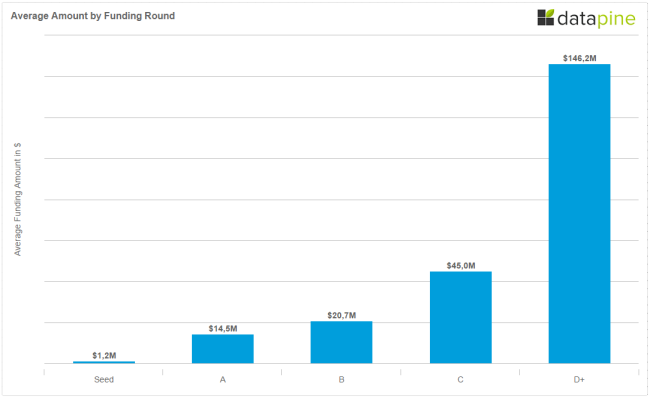 This data is not perfect, but we need to start somewhere. The Average Amount by Funding Round has increased significantly in the seed stage. The average seed round for all of 2014 was $970K; that amount increased to $1.2M in Q1 2015. (Note that only 10 out of 24 companies that raised a seed round disclosed numbers). Eight out of the ten companies that reported Series A released numbers, averaging $14.5M with one serious outlier – Glispa at $77M. Only four companies that raised Series B reported exact numbers, and there was one slight outlier – Helpling at $47M. Only one company, Auctionata, raised Series C, which cannot be considered a valid sample. All three D+ rounds were disclosed, bringing the average to $146.2M.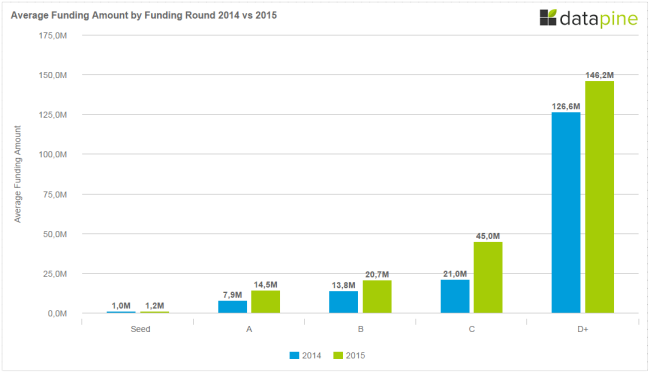 While the information is not definitive due to sample size and outliers, it is worth noting that the numbers in each category are significantly higher than in 2014. Let's see if the trend continues.

Once again, Delivery Hero remains #1 on the Top 10 list. Rocket Internet acquired a 30% stake in Delivery Hero (a rival to #3, FoodPanda) as part of its new Global Online Takeaway Group. The Delivery Hero stake is valued at $586M. A disclaimer: I included Rocket Internet's $568M investment in Delivery Hero in this calculation. Rocket paid $309M for new Delivery Hero shares, and another $259M for a stake sold by existing investors, according to CEO Niklas Oestberg, as reported by Bloomberg.
HelloFresh, another Rocket Internet company, comes in at Top Funding Round #2 with a $126M round.
Another food Ecommerce company from Rocket rounds out the #3 spot. Rocket invested $1.1M in Foodpanda. Essentially it is the same as Delivery Hero, but in emerging markets.
Glispa, an Adtech startup that has bootstrapped until this point secured a $77 million investment (75% stake) from Market Tech Holdings, a UK-based business.
Helpling, yet another Rocket Venture, closed a $45 million Series B round led by Lakestar, Kite Ventures, Lukasz Gadowski and Rocket Internet, only four months after raising a $17M Series A.
Auctionata, a startup that streams online live auctions for fine art and collectibles, announced that it raised $45 million in a Series C round.
Mister Spex, an eyewear Ecommerce shop, has picked up a new $40 million round in funding led by U.S. investment bank Goldman Sachs.
Carmudi, a Rocket car classifieds company, raised $25M to strengthen its operations in Asia and Latin America.
Outfittery, the fashion for men startup, has raised a $20M financing round. The investment was lead by Spotify investor Northzone.
Lamudi, Rocket Internet's real estate network, has raised $18M in investment to grow operations in Asia and Latin America.
Takeaways? Should have invested in food delivery startups and Rocket is killing it.
There were several acquisitions, which I will write about next week, but there is one I should mention now since it is biggest exit I've heard of since Sociomantic's exit almost exactly a year ago. Quandoo, an OpenTable clone, was acquired by Japan's Recruit in a deal worth $219M.
Capital attracts more capital and more talent and the cycle shows every sign of continuing. Along with money, Berlin companies are raising interest as their impact is felt everywhere, in Europe and beyond.